International & Areas Studies Advising
Advising resources for students studying International, Latin American, Middle Eastern, and Asian Studies
---
Advising Updates:
The University of Utah has updated its booking system for advising appointments. Starting on June 1, 2022, appointments will be scheduled using Microsoft Bookings instead of ConEx ED.
We are very supportive of the University's efforts to encourage social distancing as a preventative measure to limit the spread of COVID-19. Currently, advising in our office is taking place virtually through video or telephone appointments. In person appointments are available upon request. Once you've scheduled a telephone or video appointment, be sure to set up a FERPA pin in CIS. Your advisor will need to verify your identity before being able to discuss your academic records by phone or video.
---
Meet Our Academic Advisors
Undergraduate Advisors
Scholarship & Graduate Advisor
We're Here to Help
As academic advisors, we are here to help you succeed as a student in International & Area Studies. As educators and problem solvers, we advocate for students as they navigate their personal journey of higher education and attain their academic goals. Through inclusion and connection, we open doors to new opportunities for self-awareness and growth, empowering students to define their roles as citizens within local and global communities.
Here are a few of the things we can help you with:
Learn about university graduation requirements, including general education and bachelor's degree requirements
Build a class schedule that accomplishes your academic goals and your timeline for graduation
Explore academic options that support your personal and career interests
Connect to university, college and department resources
Build a foundation for a lifetime of success as a University of Utah College of Humanities alum
Navigate university and departmental policies and procedures
---
Planning With a Purpose
You'll get more out of your appointment if you prepare a little beforehand. Here's what you should know:
As a Student, You Should Be...
✓ Prepared
Before your appointment, you should review a current Degree Audit report for your declared major, make a list of questions and goals for your appointments, and bring a tentative class schedule.
✓ Considerate
You should arrive on time to your appointment. If you cannot make your appointment, you should contact your advisor as soon as possible or reschedule online if possible.
✓ Professional
Refrain from using your cell phone during your appointment. Take notes and be attentive. If you are contacting an advisor through email, please use a proper salutation and signature and include your uNID.
✓ Independent
Plan to attend your appointment on your own. Spouses, parents, friends, and children can be distracting.
✓ Responsible
Take ownership of your education and your success. It is your responsibility to comply with university requirements and policies, monitor your Degree Audit and progress towards graduation, and accept the consequences of your academic and personal choices.
Your Advisor Will Be...
✓ Attentive
They will listen to your questions and concerns.
✓ Respectful
They will be considerate of your unique interests, abilities, and circumstances
✓ Accessible
They should be available for advising at a variety of times and in a variety of formats, including e-mail and phone.
✓ Informative
They will clearly explain degree requirements and clarify university regulations and policies. If your advisor doesn't have an answer, he or she will direct you to someone who does.
✓ Empowering
They will help you develop an individual course plan, refer you to campus resources, and connect you with academic and extra-curricular opportunities that support your personal and career interests.
Amanda Jarvis
Undergraduate Advisor
envelope amanda.jarvis@utah.edu
---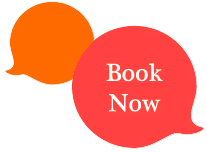 Education
M.A. in Middle East Studies (Emphasis: Persian),
University of Texas at Austin
H.B.A. in Middle East Studies (Emphasis: Persian),
University of Utah
---
Get to Know Amanda
Amanda Jarvis is from Utah and graduated from the University of Utah with a H.B.A. in Middle East Studies and a focus on Persian in 2015. She then attended the University of Texas at Austin and researched the role of leftist
discourse
Iranian-
Venezuelan
relations
. She graduated
with her M.A. in Middle East Studies
from there
in 2018.
Since
then,
she has been working in different a
dvising positions at Utah Valley University and now
at
the University of Utah.
Canada, Mexico, and The Bahamas
Learning another language helps you to become a better citizen of the world as well as your local communities. You'll learn to see the world differently and understand more diverse groups. Learning another language also requires dedication and commitment which will help you in what ever fields you explore. Once you practice strategies for learning a language, you'll likely see that quite a few subjects no longer seem so daunting. And of course, you'll learn to laugh at yourself and realize you will make mistakes, but to keep going on.
I took a course about women in Iranian political history. It really changed the way I looked at how we write history, the sources we use, and the voices we center. I do not think any course prepared me quite as much for studying history at a graduate level.
Patrick Cheney
Scholarship & Graduate Program Coordinator
envelope patrick.cheney@utah.edu
---
Get to Know Patrick
Patrick graduated from the University of Utah with a B.A. in Political Science and International Studies and M.A. in Latin American Studies. He speaks Guarani, an indigenous language of South America, and Nahuatl, an indigenous language of Mexico. He speaks Spanish, enjoys Latin American literature tremendously, and has experience as a Spanish language medical interpreter. He has worked on migrant rights projects as well as refugee resettlement. In elementary school, he once painted a tile that declared "Soccer rules" and is still convinced. He plays and applauds often.
Spanish (advanced), Nahuatl (advanced), Guarani (advanced). Brief studies of French and K'iche'.
Language learning is an epistemological rupture. It is charged. It is never ahistorical. The process cannot be extricated from the webs of systemic injustice, but perhaps can help to imagine beyond them.
I have spent close to three years in South America, living in Paraguay and Argentina, as well as other travels throughout the Southern Cone. I have traveled across Mexico multiple times and spent the most time in Sonora, Mexico City, Zacatecas, and Veracruz. I have focused on migrant rights projects, Latin American literature, and indigenous languages. I have presented at an academic conference in Puebla and participated in literary and language-learning workshops at a center for houseless rights in Buenos Aires.
I am grateful that my international experiences reframed my life in Utah as also international. Those experiences have helped unsettle my previous views on land and place. Also, my life is forever enriched for having watched Boca Juniors from the hallowed stands of La Bombonera.