International & Areas Studies Advising
Advising resources for students studying International, Latin American, Middle Eastern, and Asian Studies.
---
Advising Updates:
The University of Utah has updated its booking system for advising appointments. Starting on June 1, 2022, appointments will be scheduled using Microsoft Bookings instead of ConEx ED.
We are very supportive of the University's efforts to encourage social distancing as a preventative measure to limit the spread of COVID-19. Currently, advising in our office is taking place virtually through video or telephone appointments. In person appointments are available upon request. Once you've scheduled a telephone or video appointment, be sure to set up a FERPA pin in CIS. Your advisor will need to verify your identity before being able to discuss your academic records by phone or video.
---
Meet Our Academic Advisors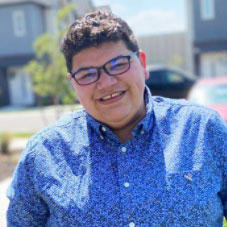 Gabe Brown
Undergraduate Advisor
envelope gabe.brown@utah.edu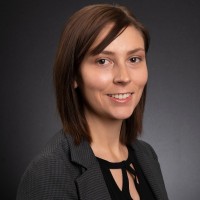 Amanda Jarvis
Undergraduate Advisor
envelope amanda.jarvis@utah.edu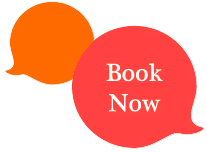 Booking Information
We care about your safety and want to accommodate any of your concerns to the best of our ability. Your phone/video appointment will still provide you with the same level of information, professionalism, and care that you can expect from an office appointment.
Please read the appointment instructions upon booking. For telephone appointments, you will need to call your advisor at the time of your appointment.
---
We're Here to Help
As academic advisors, we are here to help you succeed as a student in International & Area Studies. As educators and problem solvers, we advocate for students as they navigate their personal journey of higher education and attain their academic goals. Through inclusion and connection, we open doors to new opportunities for self-awareness and growth, empowering students to define their roles as citizens within local and global communities.
Here are a few of the things we can help you with:
Learn about university graduation requirements, including general education and bachelor's degree requirements
Build a class schedule that accomplishes your academic goals and your timeline for graduation
Explore academic options that support your personal and career interests
Connect to university, college and department resources
Build a foundation for a lifetime of success as a University of Utah College of Humanities alum
Navigate university and departmental policies and procedures
---
Planning With a Purpose
You'll get more out of your appointment if you prepare a little beforehand. Here's what you should know:
As a Student, You Should Be...
✓ Prepared
Before your appointment, you should review a current Degree Audit report for your declared major, make a list of questions and goals for your appointments, and bring a tentative class schedule.
✓ Considerate
You should arrive on time to your appointment. If you cannot make your appointment, you should contact your advisor as soon as possible or reschedule online if possible.
✓ Professional
Refrain from using your cell phone during your appointment. Take notes and be attentive. If you are contacting an advisor through email, please use a proper salutation and signature and include your uNID.
✓ Independent
Plan to attend your appointment on your own. Spouses, parents, friends, and children can be distracting.
✓ Responsible
Take ownership of your education and your success. It is your responsibility to comply with university requirements and policies, monitor your Degree Audit and progress towards graduation, and accept the consequences of your academic and personal choices.
Your Advisor Will Be...
✓ Attentive
They will listen to your questions and concerns.
✓ Respectful
They will be considerate of your unique interests, abilities, and circumstances
✓ Accessible
They should be available for advising at a variety of times and in a variety of formats, including e-mail and phone.
✓ Informative
They will clearly explain degree requirements and clarify university regulations and policies. If your advisor doesn't have an answer, he or she will direct you to someone who does.
✓ Empowering
They will help you develop an individual course plan, refer you to campus resources, and connect you with academic and extra-curricular opportunities that support your personal and career interests.